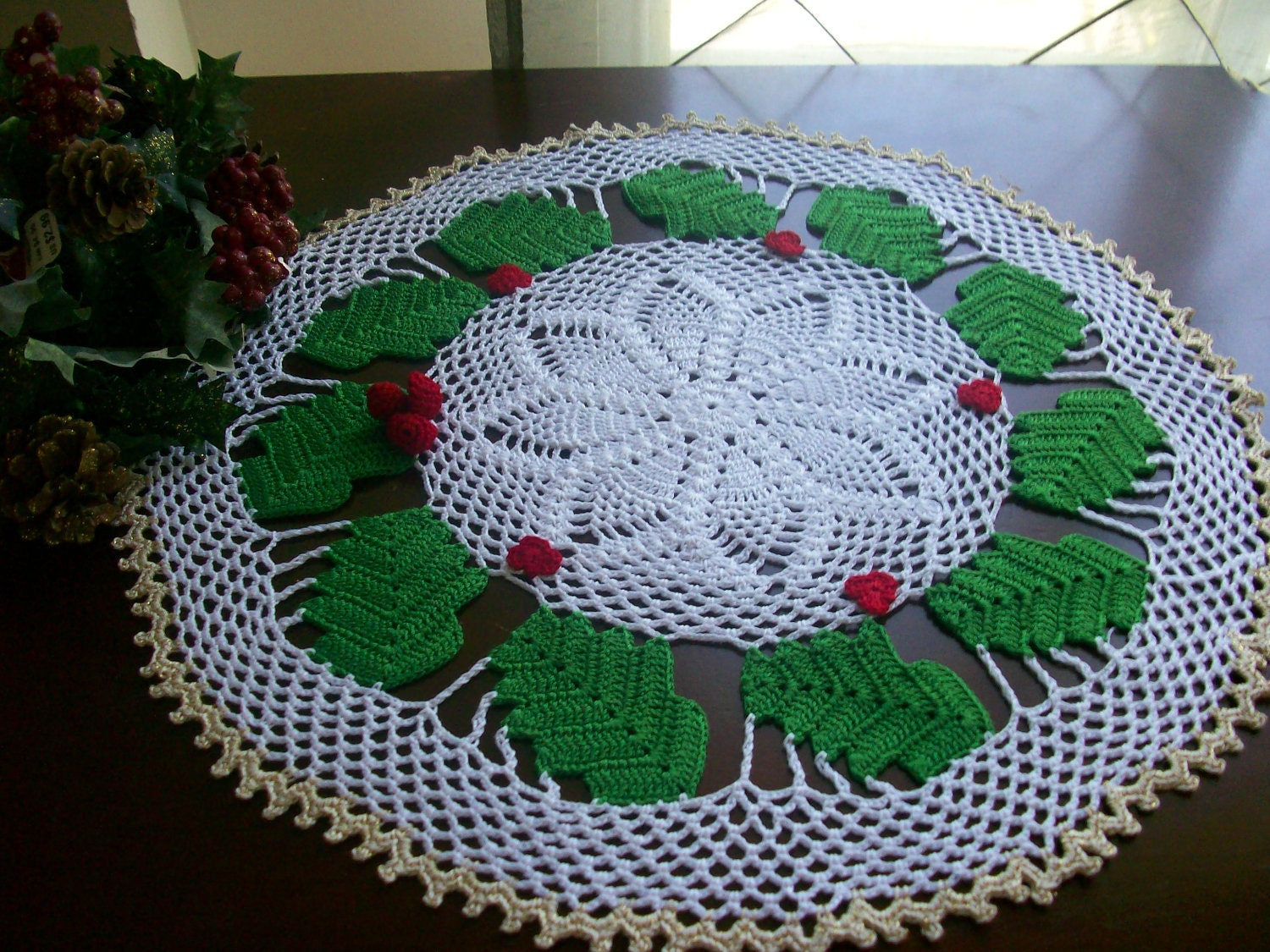 A charming CHRISTMAS handmade doily made from ,GREEN,RED,WHITE, cotton thread #10. This elegant design will look beautiful on any table or it will make lovely gift for someone special.
It is machine washable, lay flat to dry, touch up with iron and spray starch if desired. It comes lightly starched.
approx. size is 17"
Thank you for looking.